First of all, we would like to thank Economic Times interviewed us on Apr. 30th, 2018.
We successfully imported the ERP from the Chunghwa Telecom into our system within 2 month.
The ERP system efficiently manage the costs, reduce inaction stock, and provide complete automation to manage company resources.
It makes the internal operation process more systematically.
The following is the report content: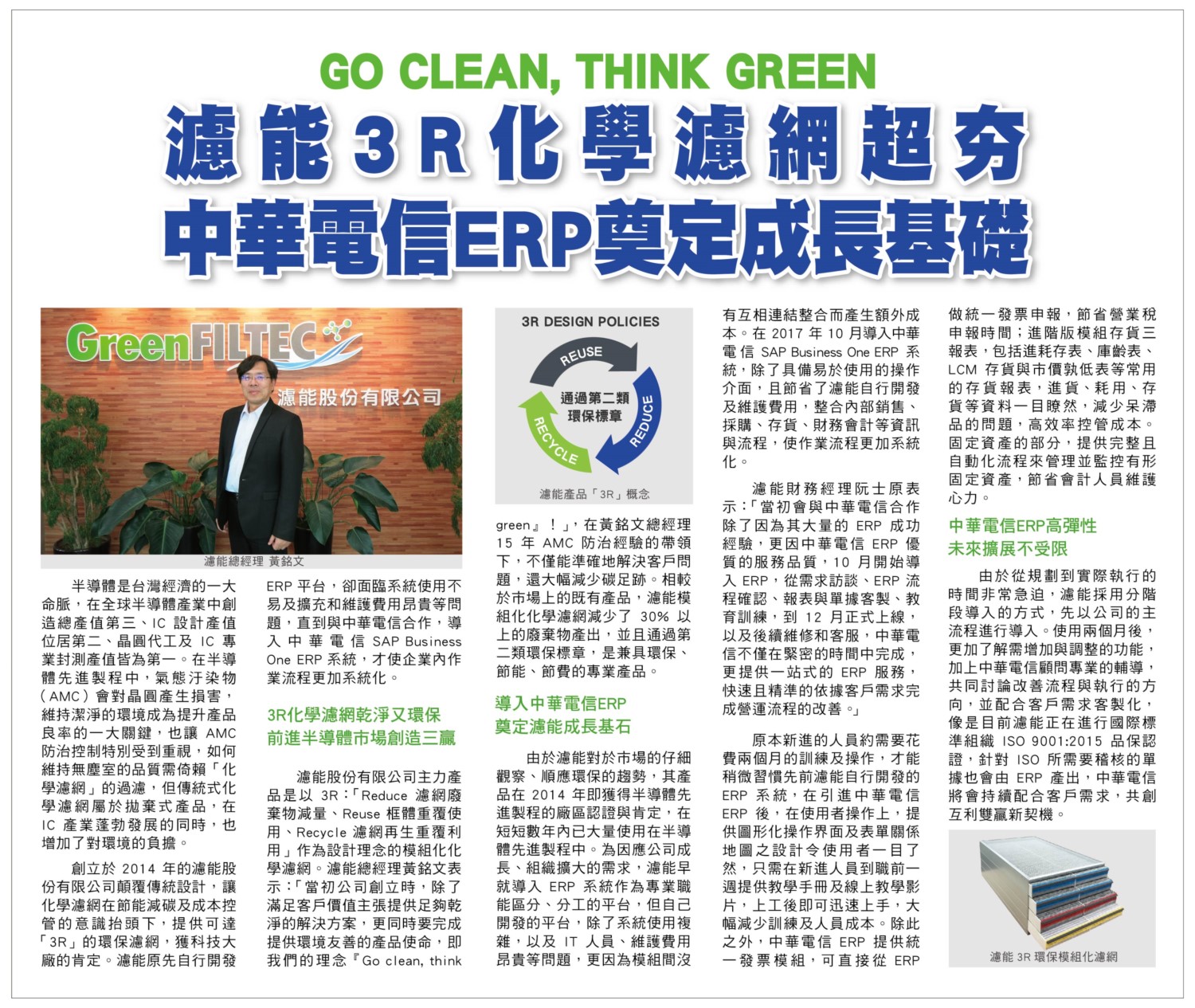 We appreciate the Chunghwa Telecom and Economic Times support !